Data Interpretation Workshop
This is a one-day class covering how to read fluid analysis reports. The training is designed for anyone who reads data from reports to create maintenance actions. See real TestOil Reports, working through the decision-making and next-step actions required. 
Course Topics 
- TestOil How To: Equipment List Clean Up
- Importance of equipment criticality and sampling frequency selection
- Routine and Advanced Testing
- Report Results into Maintenance Actions
- Exercises in Data Interpretation
- Being PRO-Active: Work Order Entry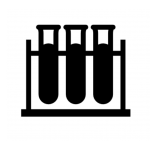 State of the Art Laboratory
Included with the training is a tour of our laboratory and facility.
See our team hard at work to deliver on our 24-HR Turnaround service!
Meet the Team
See the smiling faces of our Customer Engagement Team, meet the CLS Certified Data Analyst that reviewed your last reports, and watch our lab technicians perform testing in the ISO accredited lab.
We are excited to give faces to the helpful partners who help run your program. We are the undercover members of your own team!
Networking Opportunity

This event includes networking time during the one-hour catered lunch break and the Testoil "Happy Hour" from 4 PM-5 PM.