Oil Analysis Program Management
This is a one-day class covering how to establish your Oil Analysis program. The training is designed for all customers or prospective customers to either start your program off right or re-start a program for improved ROI. 
The course material will be delivered by members of the TestOil Team who are passionate about their work.  
Course Topics 
- Gearing Up for Success: Program Goals & Criticality of Equipment
- Scheduling frequency and Test Slate Selection
- Empowering Your Team: Sampling Best Practices Overview
- Utilizing Data: Report Results into Maintenance Actions
- Being PRO-Active: Detecting Red Flags in your program
- Handing You the Keys: DataSight with Customer Engagement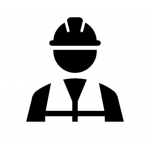 Meet the Team
See the smiling faces of our Customer Engagement Team, meet the Certified Lubrication Specialist Data Analyst that reviewed your last reports, and watch our lab technicians perform testing at our ISO accredited lab.
We are excited to give faces to the helpful partners who help run your program. We are the undercover members of your own team!
State of the Art Laboratory
Included with the training is a tour of our laboratory and facility.
See our team hard at work to deliver on our 24-HR Turnaround service!
Networking Opportunity

This event includes networking time during the one-hour catered lunch break and the Testoil "Happy Hour" from 4 PM-5 PM.